---
Manufacturer´s Representation

Marketing Survey - electronic devices, systems & applications

Demand creation

Engineering support

Sales control
---
---
---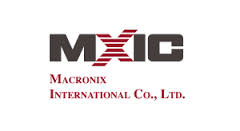 ​
The largest & the most advanced supplier of ROM products worldwide & one of the top world-class supplies of non-volatile Parallel & Serial NOR flash in densities up to 512 Mb

We are a leading global manufacturer and supplier of silicone keypads, plastic and metal components, membrane switches, assemblies, connectors and various input solutions for use in electronic devices.

Our company supplies its products to the automotive, consumer, instrumentation, medical, telecom and white goods market segments worldwide.

Global engineering support combined with technology leadership and in-house Asian manufacturing – an unbeatable value proposition.
---
Defining the audio experience of today and tomorrow
Specializing in low power ICs for audio and voice signal processing applications, Cirrus Logic's products span the entire audio signal chain, from capture to playback, providing innovative products for the world's top smartphones, tablets, digital headsets, wearables and emerging smart home applications.
---
​NKK Switches has been a leader in the manufacturing of miniature and illuminated switches for over half a century. The company was founded in 1951 by Shigeo Ohashi who had the vision to design and produce high quality, highly reliable industrial switches.
---
---